Education's H-H Chang named panelist for international AI summit
A renowned Purdue University College of Education faculty member and artificial intelligence (AI) expert will participate as a panelist in the University of Notre Dame's upcoming "Trustworthy AI Lab for Education Summit".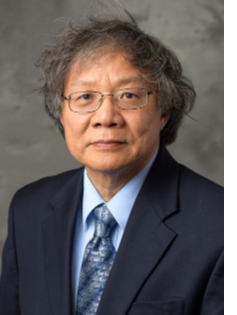 Hua-Hua Chang, the Charles R. Hicks Chair Professor of educational psychology and research methodology in the College's Department of Educational Studies, was invited to speak as a panelist at the Dec. 1 summit. The free event will be hosted by Notre Dame's Lucy Family Institute for Data & Society.
"Professor Hua-Hua Chang is an award winning and internationally recognized expert in Computer Adaptive Testing and other forms of AI," said Wayne E. Wright, the College's associate dean for Research, Graduate Programs, and Faculty Development. "He is a leading voice in the field of educational measurement for equitable uses of AI in both large-scale and classroom-based assessment practices to maximize student success."
Chang's interests are broad, encompassing both theoretical development and applied methods, including computerized adaptive testing, cognitive diagnostic modeling, asymptotic properties in item response theory, and test fairness. More recently, his work has focused on developing web-based assessment tools to facilitate personalized learning. Chang has served as a Fulbright Specialist twice, Australia (2005) and Colombia (2019). He is a past president of the Psychometric Society (2012-2013), an elected fellow of the American Educational Research Association (AERA) and the American Statistical Association (ASA). He was the recipient of the 2017 AERA's E. F. Lindquist Award and the 2021 Career Contribution Award of National Council on Measurement in Education (NCME).
Purdue students, faculty and staff are welcome to attend.
More information and free registration: https://lucyinstitute.nd.edu/trustworthy-ai-lab-for-education-summit/