Smith named INCEC 2023 Outstanding Professor of the Year
The Indiana Council for Exceptional Children (INCEC) voted and selected Dr. Jennifer Smith to be its 2023 Outstanding Professor of the Year.
"I am truly honored to be recognized by Indiana Council for Exceptional Children as the 2023 Outstanding Professor of the Year," Smith said. "I love what I do, and truly love teaching our pre-service teachers at Purdue to be amazing teachers!"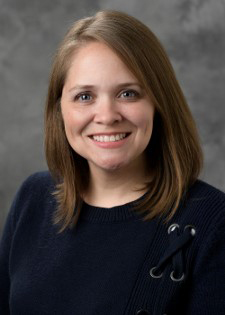 Smith, a clinical assistant professor of Special Education in the College's Department of Educational Studies, has 17 years of experience as an educator at the elementary level and in higher education. Her areas of interest focus on students with learning disabilities, students with gifts and talents, students who are English learners, and students who are "twice-exceptional" (gifted in certain areas like math or music, but who also have a learning or developmental challenge). Along with colleague Dr. Jasmine Begeske, in 2021 Smith co-founded Center for Resources and Equipment for Assistive Technology in Education (CREATE), a makerspace in the College of Education for assistive technology creation and instruction.
The recipient of this award must be a professor who (1) has demonstrated his/her knowledge, skill, and sensitivity in teaching university students about persons with disabilities; (2) often goes above and beyond what is normally expected in his/her profession; and (3) serves as a role model and inspiration to his/her students and colleagues.
INCEC celebrated its award recipients on April 29, at Founders Lodge Event and Conference Center at Camp Dellwood in Indianapolis in Indianapolis, and presented Dr. Smith with her award.
The Indiana Council for Exceptional Children is a subchapter of the Council for Exceptional Children and recognizes leaders in the field of special education.