Purdue Education assistant professor featured on Netflix's Taco Chronicles
Brenda Sarmiento-Quezada, an assistant professor of Literacy & Language in the College's Department of Curriculum and Instruction, not only focuses on bilingualism in teacher instruction, but has a passion for – tacos!
Sarmiento-Quezada and her brother, Alex, started a taquería (taco restaurant) named El Pastor es Mi Señor in 2020 in San Antonio, Texas, shortly before COVID hit. El Pastor es Mi Señor is a special tribute to Mexico City where her family is from and where she grew up. She explained that "tacos al pastor" are one of the most popular types of tacos, made of marinated, seasoned pork prepared on a vertical spit grill. The name of the taquería is a play on words and a reversal of the Spanish "The Lord [señor] is my shepherd [pastor]." El Pastor es Mi Señor means "[Taco] al pastor is king."
COVID hit the business hard. "Schools went on Spring Break and did not come back," said Sarmiento-Quezada. But El Pastor es Mi Señor moved quickly to takeout and taco delivery, which ended up being a successful way to continue the siblings' dream.
Taco Chronicles is an original Netflix show that showcases the cultures and history behind tacos, with its latest season featuring El Pastor es Mi Señor. Sarmiento-Quezada thought the Netflix feature was serendipitous. "It was an unplanned encounter and a wonderful conversation with a customer who was visiting San Antonio and was looking for a taste of Mexico City during her stay," she said.
Besides tacos, Sarmiento-Quezada's passion lies with language and identity. She feels that tacos are actually one of the best ways to share cultural identities with others. "Food has historically shaped identities and helped promote cultural heritage by blending ingredients, customs, traditions, flavors, and transcending borders," she explained.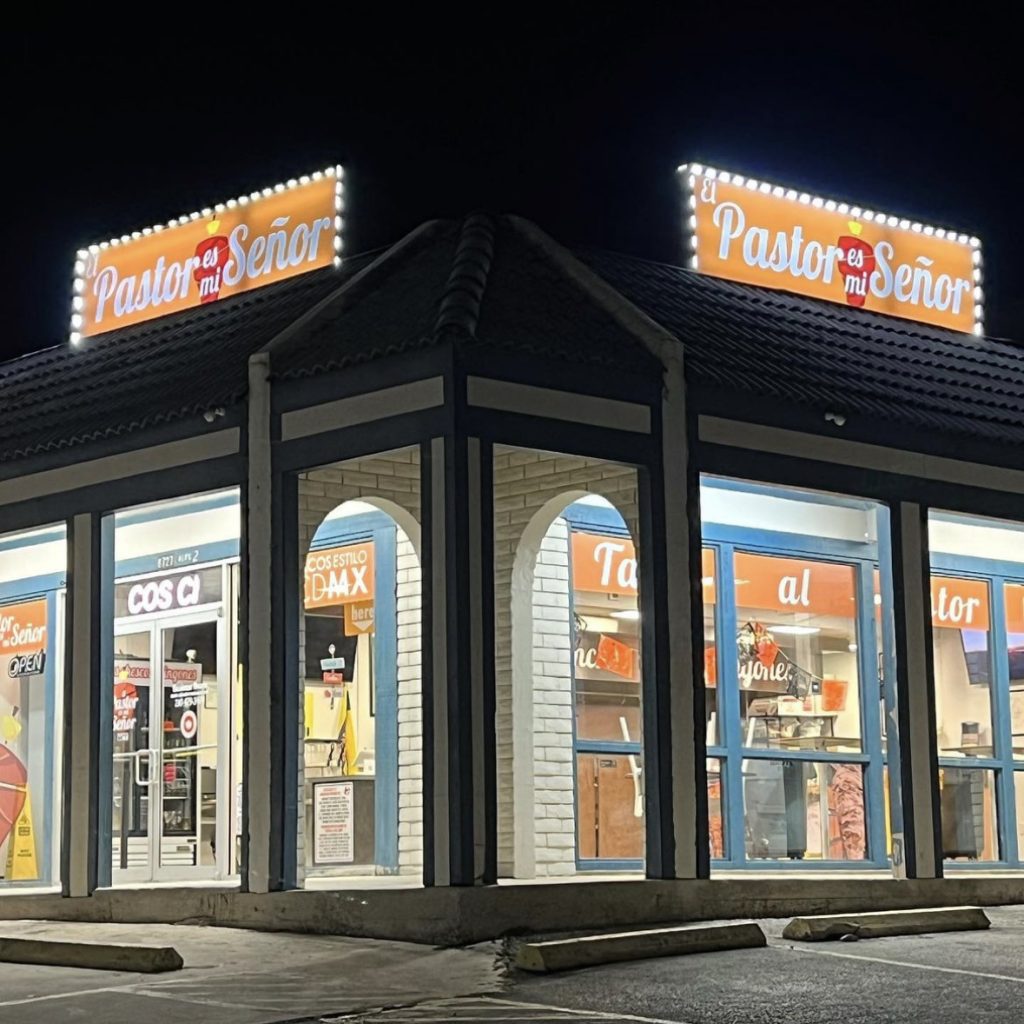 Even though she teaches at Purdue University in Indiana, Sarmiento-Quezada still helps with the taquería – and dreams of tacos. She oversees various administrative and business development tasks while working at Purdue. 
"My family stayed in Texas, not just my parents and siblings, but also my husband," Sarmiento-Quezada said about her move to Indiana. "However, everybody has been very welcoming and has helped me start to find my way and my place in the community."
Sarmiento-Quezada found foundational differences between Texas and Indiana, chief of which being the educational landscape. Indiana hosts a less diverse population than Texas. However, that is one thing that drew her to Purdue. Classroom populations are changing, so it's vital that teachers everywhere understand how to better serve their ever-growing diverse students and their families.
Sarmiento-Quezada stressed the importance of understanding the evolving educational landscape. "There is an increasing need [for bilingual education] in Indiana as classrooms are growing more diverse each year," Sarmiento-Quezada said. "It's important for teachers to understand and learn to connect with more diverse populations."
Sarmiento-Quezada considers Purdue to be the best place for her to be right now. "I truly feel that currently I am where I am supposed to be," she said. "I love talking to my students and guiding them as they learn to work with emergent bilingual populations."
Source: Brenda Sarmiento-Quezada, bsarmien@purdue.edu
Writer: Rebekah DeMoss, rdemoss@purdue.edu