Host families needed for BFTF summer program participants' 10-day home stay
Volunteer families are needed to host 55 top high school scholars from Europe and the United States who will attend a U.S. Department of State (USDOS) program at Purdue University this summer.
Funded by the USDOS' Bureau of Educational and Cultural Affairs, the 2023 Benjamin Franklin Transatlantic Fellowship (BFTF) program will take place at Purdue. The BFTF program is designed to build relations among future leaders. At Purdue, it will be hosted by the College of Education's Department of Curriculum and Instruction.
Fellows will discuss important issues in global and Transatlantic politics, mass media, global citizenship, and community service. The Fellows will stay in a residence hall for part of their time at Purdue, but from July 8-17 they will stay with local families.
On weekdays, Fellows will take classes on campus or participate in community service, social, and cultural events. Host families are responsible for transporting students to campus by 8:30 a.m. and picking them up around 4:30 p.m., providing breakfast and dinner, and interacting with them in the evenings. On the weekends, families will be able to take them to Tippecanoe County events and sites and, in the case of the European Fellows, introduce them to family life in the United States.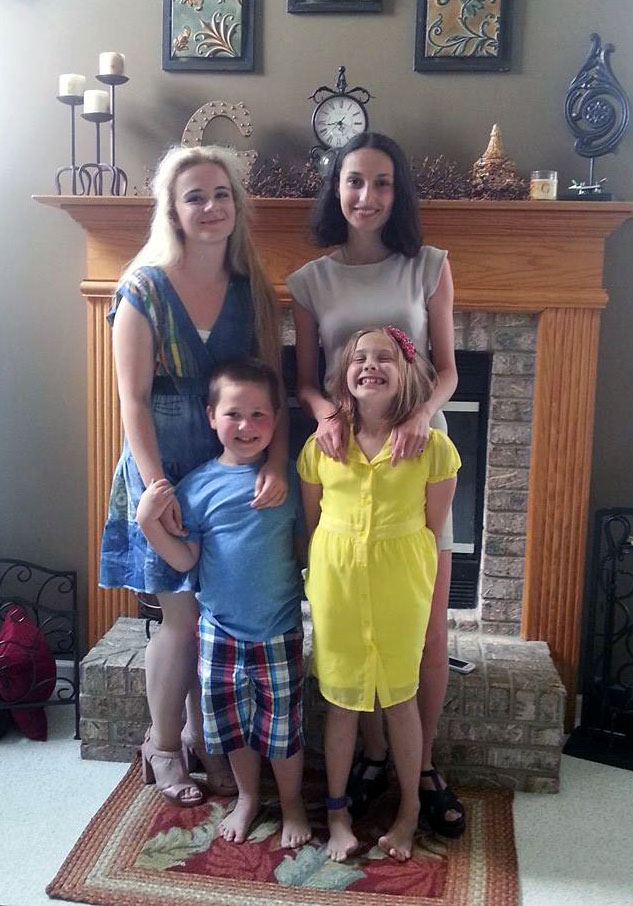 (l) BFTF Fellows Kaja Pavlinich (Croatia) and Ketevan Karbaia (Republic of Georgia) with their host sister and brother, Sofia and Oliver Gilkinson.
(r) Fellows dressed in period costumes at the Wabash & Erie Canal Park Interactive Museum in Delphi, Indiana. (Purdue University/Photos provided)
"I really loved the week that I stayed with my host family," said a past participant. "They were amazing people. Also, it was a great chance to learn about American families."
All BFTF Fellows are well-educated, English-speaking, responsible young men and women 16-18 years of age from Europe and the U.S., chosen through a rigorous selection process to participate in this prestigious Fellowship.
Families will provide separate beds for each Fellow, but private bedrooms or bathrooms are not needed. Family members over 18 years of age must complete a simple online criminal background check at no charge as the program will pay the background check fee.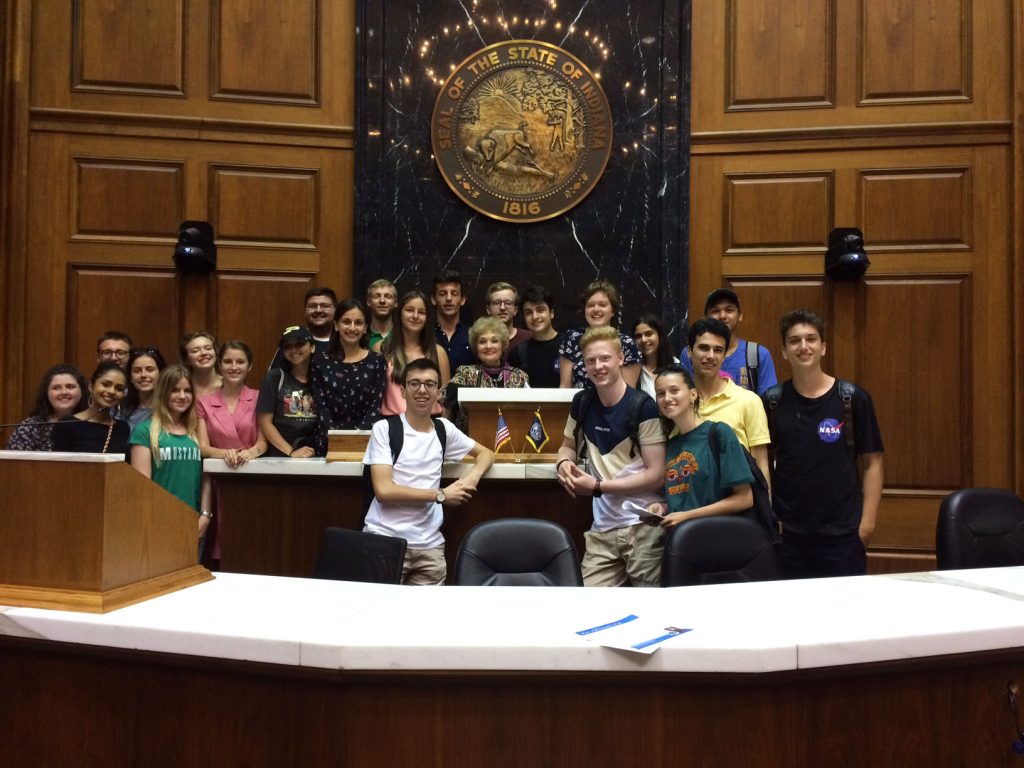 "Successful, great, amazing, wonderful, unique – I cannot even find the appropriate word to describe my stay in the USA, which turned out to be one of the best experiences in my whole life," said another former participant. "I regard the whole trip as the best thing that has ever happened to me."
Interested families should complete an online Host Family Application form. An orientation meeting for host families will be held on July 7, and a Farewell Reception for host families and Fellows will be held on July 16.
More info: Anatoli Rapoport, professor of Curriculum and Instruction in the College of Education, rapoport@purdue.edu
Jeremy Bloyd, program administrator/homestay coordinator, jjbloyd@gmail.com
Host family information: https://education.purdue.edu//ben-franklin-institute/host-families/
Source: Anatoli Rapoport rapoport@purdue.edu