College to host Midwest Social Studies Graduate Student Retreat
The College of Education will host the annual Midwest Social Studies Graduate Student Retreat in Beering Hall on May 15-16.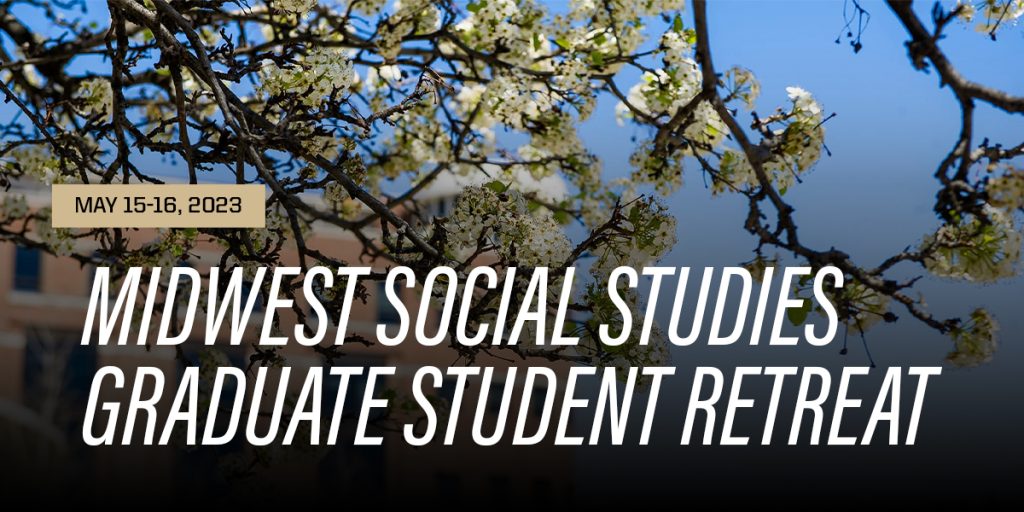 "This retreat is an annual event that brings together graduate students in the region to present research and get feedback from regional faculty, attend workshops, and network," said John P. Broome, clinical associate professor of Social Studies Education and organizer of the event. "It's an opportunity for graduate students to work with regional social studies education professors and peers to build a lasting network, while in school, and for the years to come."
Broome said the event was founded by Indiana University-Bloomington, Michigan State University, and the University of Wisconsin-Madison. Purdue's College of Education volunteered to host the event this year.
Purdue University faculty and student presenters will include Broome and Dr. Kathy Obenchain.
Faculty and graduate students from other universities will participate as discussants and presenters, including:
Dr. Kathryn Engebretson, Quynh Dang, Hana Jun, Dr. Keith Barton, Kathy Craig, Jessica Zaker, Kyle O'Brien, Mariah Pol, and Ryan Cowden, of Indiana University;
Colleen Kollasch and Bianca Schamberger, of the University of Iowa;
Subramanian Priyanka, Jonathan Tunstall, Yubing Liu, and Dr. Li-Ching Ho, of the University of Wisconsin-Madison;
Dr. Anne-Lise Halvorsen, and Dr. Jane Lo, of Michigan State University;
Bradley Reinbolt of the University of Cincinnati; and
Dr. Alexander Butler of Bowling Green State University.
Dr. Jane Lo of Michigan State University will give the keynote address titled, "How Can Civic Education Address Social Inequities in a Time of Political Fracture?
Source: John P. Broome, jbroome@purdue.edu
Agenda: https://education.purdue.edu//events/2023-midwest-social-studies-graduate-student-retreat/