300-plus Carroll County elementary students to visit Purdue Education
Over 300 Carroll County first and second grade students will "attend" Purdue University in West Lafayette as part of the Promise Indiana Carroll County program on April 20 and 24.
The Purdue University College of Education is partnering with Promise Indiana and Carroll County Promise to bring these children to campus in the belief that schoolchildren need early experiences, champions, and community support to achieve their dreams.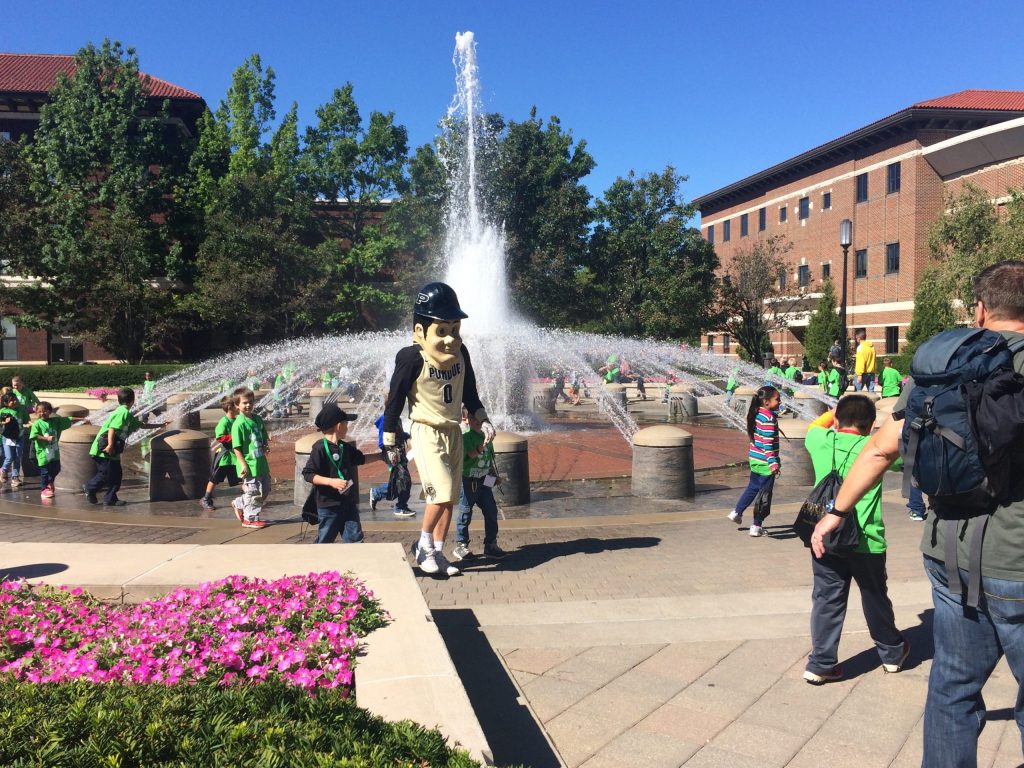 "This event is sponsored by the College of Education as part of our commitment to K-12 engagement and Purdue's land grant mission," said Kathryn Obenchain, associate dean for Learning, Engagement & Global Initiatives. "There will be several stations for classes to rotate through with fun and educational activities related to art, math, and career exploration." They will also meet Purdue Pete and have their picture with the Boilermaker Xtra Special VIII.
On April 20, 150 students from Carroll County Elementary School are expected to attend the event at Purdue's France A. Córdova Recreational Sports Center, and on April 24 about 230 students from Delphi Community Elementary School will attend.
The Promise Indiana program helps families and communities to support youth through saving for future education, participating in college and career activities in the classroom, and experiencing a college campus. It exists under the Indiana Youth Institute (IYI), which for over 20 years has worked to improve postsecondary success for all Indiana children. Over 60 school corporations and 150 schools around the state participate.
Source: Kathryn Obenchain, kobench@purdue.edu