Alumna Joseline Aguilar's passion for teaching helps students and families take small steps together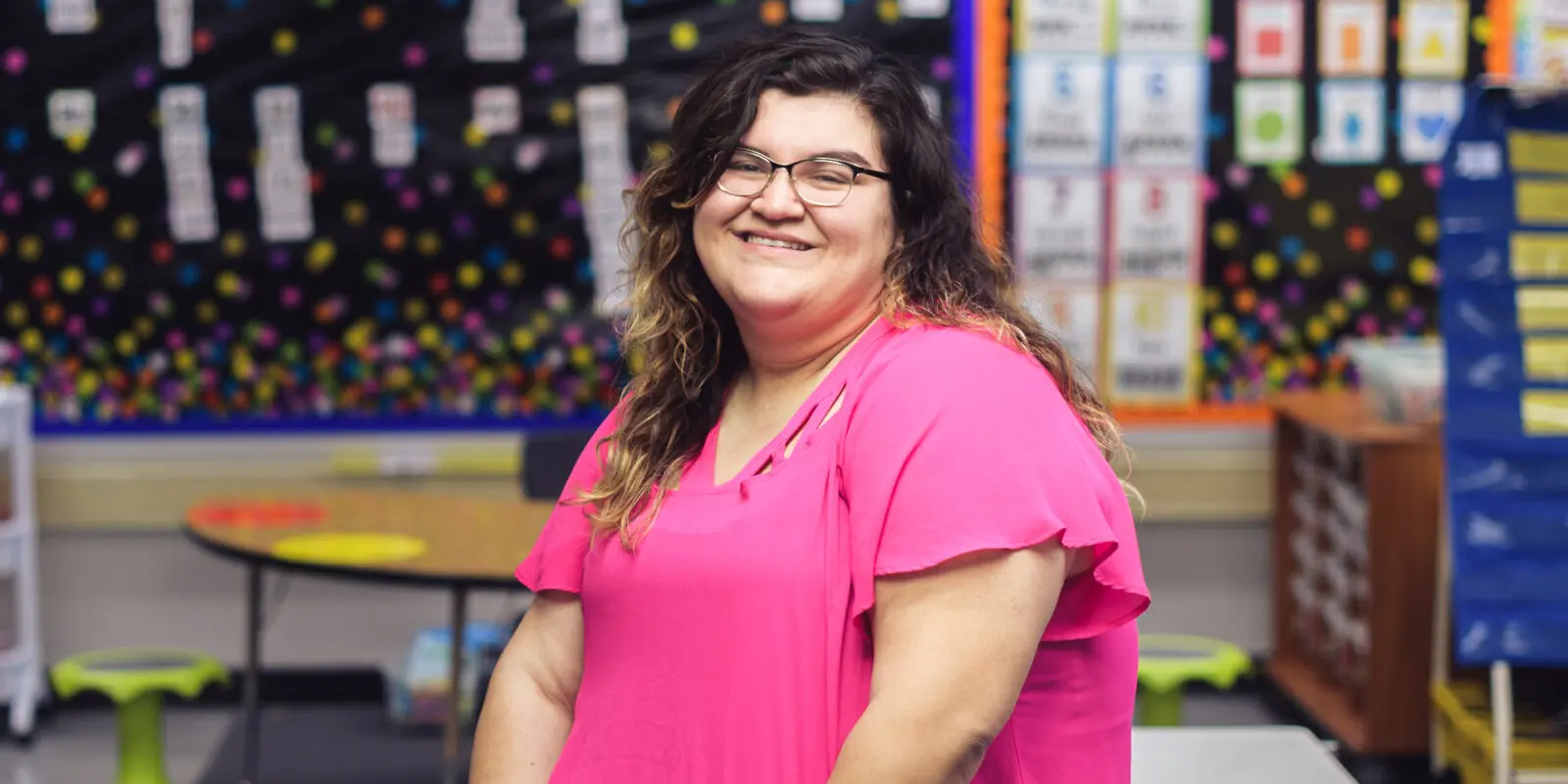 When recent Purdue College of Education graduate and kindergarten teacher Joseline Aguilar was in second grade, she knew she wanted to be a teacher. She felt called to connect with students for many reasons, but her own experience as a bilingual student influenced her most.
"My mom was born in the United States and is fluent in English, but my dad, to this day, cannot read or write or speak very well in English," Aguilar says. "He would tell me to do my homework, and he always supported and helped where he could, but there was only so much he could do. He couldn't attend parent-teacher conferences because he wouldn't be able to understand anyway. I wanted to become a teacher to help Hispanic families whose primary language is Spanish feel included."
Aguilar chose Purdue because of the hands-on experience she could get in real classrooms starting during her freshman year. Times Higher Education ranks Purdue as having the No. 8 most employable graduates, and employers in all industries value the skills Purdue graduates develop through field experiences, internships, and opportunities for professional growth. Aguilar graduated from the College of Education in 2020 with a degree in Elementary Education.
Read more about how Aguilar's experiences at Purdue prepared her to ensure that all of her students and families feel engaged and included: https://stories.purdue.edu/called-to-connect-bilingual-purdue-graduate-empowers-spanish-speaking-families/