We prepare educational leaders.
Be prepared to make a difference in the lives of your students. Our teacher education programs offer superior content training and methods development. A great teacher needs both. That's what distinguishes Purdue teacher education graduates from others in the field.
"I have found our teachers from Purdue University are well prepared and highly successful in teaching our diverse student population." -Dr. Jeffrey K. Butts, Superintendent, M.S.D. of Wayne Township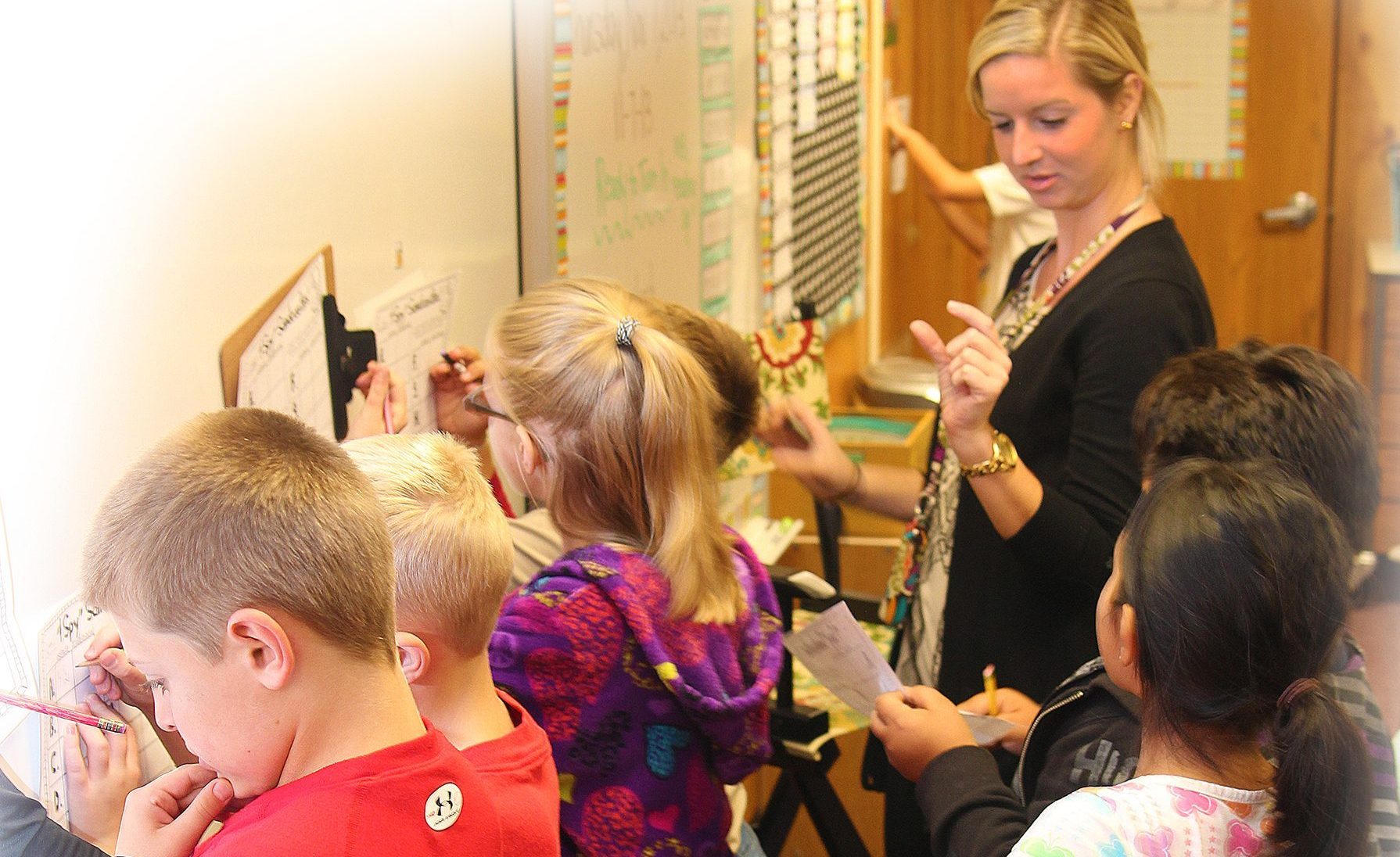 Licensure
Initial | Renewals | Out-of-State
We help you complete the requirements for teacher licensure in the state of Indiana. Become a licensed teacher or add a content area to an existing license with programs through the College of Education.
Clinical Experiences
Early Field Experience | Student Teaching | FAQ
You will be in actual classrooms with mentor teachers as early as your first year of study and have hands-on experience through student teaching. Clinical experiences are at the heart of our theory-to-practice approach to preparing outstanding teachers.
Governance
Teacher Education Council | Program Coordinator Council | Standards
Teacher Education programs are offered through six colleges across campus which are coordinated by the dean, faculty and staff of the College of Education. Purdue University is accredited by the Council for the Accreditation of Educator Preparation (CAEP), the new accrediting body for educator preparation.
All of the Academic Services offices are located on the third floor of Beering Hall (BRNG 3229). Phone: 765-494-2345