Students explore the legacy of American democracy, solve contemporary problems, during Benjamin Franklin Transatlantic Fellowship
Fifty-five high school students visited Purdue University this summer to learn about American government and affairs as part of the Benjamin Franklin Transatlantic Fellowship (BFTF).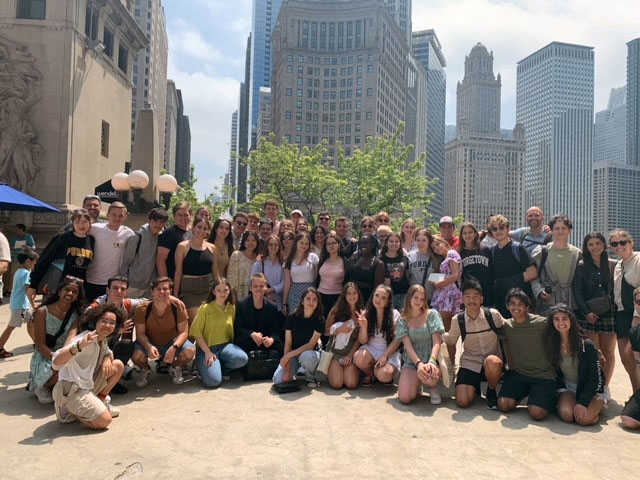 "Words fall short of expressing my eternal gratitude to the visionaries who orchestrated this program. Their decision to unite and shape our lives is a gift beyond measure," according to Manuel de la Hoz Morales. Hoz Morales, a student from Spain, spent four weeks in the U.S. during this summer's Fellowship (June 24- July 22).
Hoz Morales attended the program with 44 other European students and 10 American students, all 16-18 years old. International Fellows this year hailed from all but three European countries. Countries represented included Albania, Bosnia-Herzegovina, Georgia, Greece, Iceland, Latvia, Slovenia, Sweden, Türkiye, and Ukraine, among others.
"If I were to summarize the most important thing I have learned during the program in one sentence," said Hungarian Fellow Krisztián Nagy, "I would do so with a quote from Benjamin Franklin: 'Silence. Do good.'"
The BFTF is a program sponsored by the U.S. Department of State's Bureau of Educational and Cultural Affairs. The BFTF was created in 2006 to honor Benjamin Franklin's 300th anniversary of birth; it started at Purdue in 2013. Anatoli Rapoport, director of Purdue's BFTF program and professor of social studies education in Purdue's College of Education, says the College of Education received a grant from the U.S. Department of State to organize the program.
Fellows follow Franklin's legacy of diplomacy in a modern context. "BFTF guides its fellows to examine what we need to know about each other, to communicate better, and how to face the many challenges of the 21st century together," Rapoport said.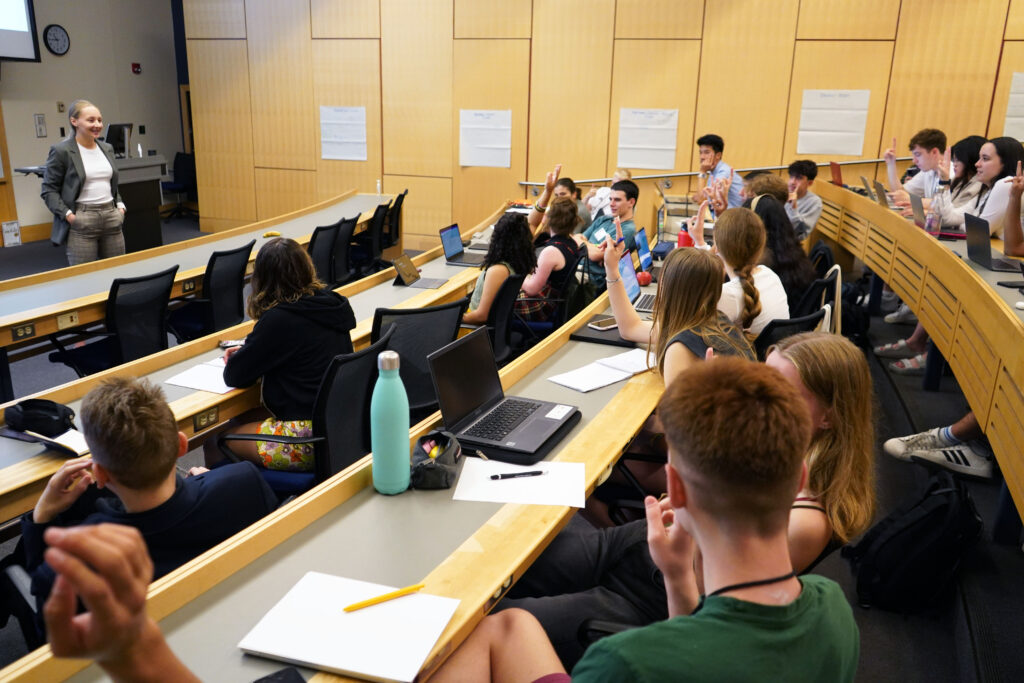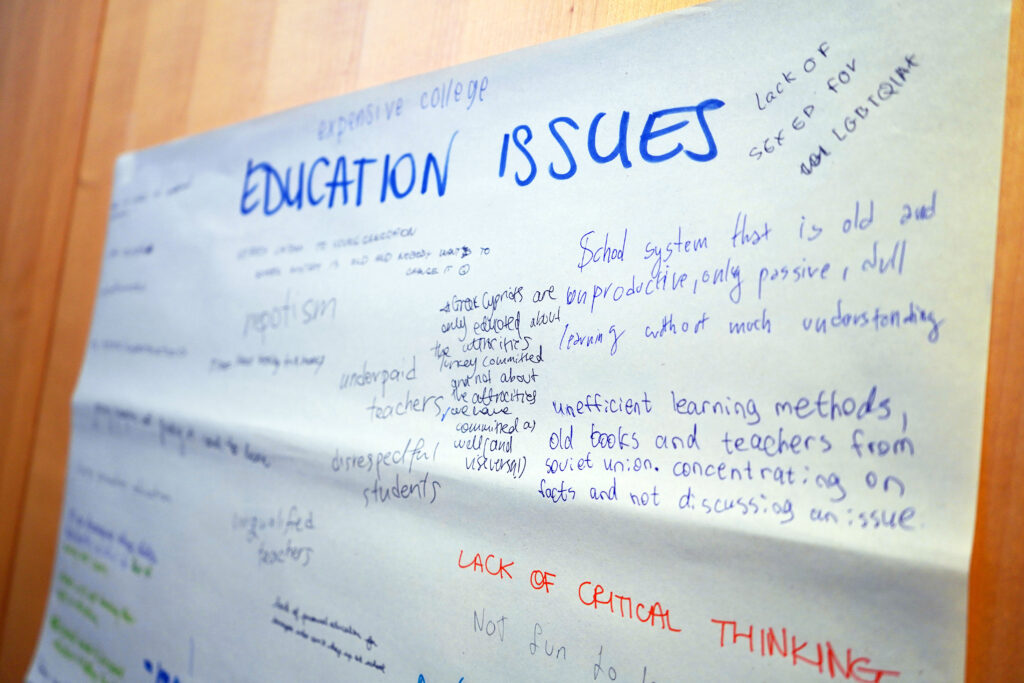 The institute informs participants on intercultural communication, freedom of expression, and media consumption and production. The College's Department of Curriculum and Instruction hosts the program at Purdue each summer. However, the BFTF involves other Purdue departments also, including the College of Education's James F. Ackerman Center for Democratic Citizenship, the Brian Lamb School of Communication and the Department of Political Science both in the College of Liberal Arts.
Community partners include the Tippecanoe School Corporation and Lafayette Urban Ministry.
Although intensive, the program offered many multifaceted experiences for students. "The BFTF is not merely a summer university — it is a community, a family, and being part of it is a joy, an honor, and a responsibility," said Nagy.
Fellows stayed in Purdue residence halls for two weeks as they attended daily lectures, presentations, and activities held on campus. The BFTF provided students the opportunity to understand American government structure through simulations, group discussions, and panel discussions with guest speakers. Classes and lectures were held at the Burton D. Morgan Center for Entrepreneurship.
Lafayette families hosted Fellows in their houses for a week and a half. Fellows continued learning about the roles of mass media in democracy and forging relationships with each other. According to Latvian Fellow Sanjis Piesis, "The program truly has left a lasting impact on me because of how inquisitive and eristic the mentors and fellows are."
Rapoport likewise thanked all the volunteers, especially the greater Lafayette community host families, for their help. "The most authentic cultural experience that they receive is a 10-day homestay in local families." Fellows spent quality time over meals with families and worked on their final projects during the homestay period.
The final project combined the Fellows' knowledge of American government and problem-solving skills and tasked them with developing a community project for an issue in their hometown. Fellows presented their projects to their cohort and a panel of judges. Many projects receive funding for implementation of the project in Fellows' hometowns.
Projects of note included a Little Free Pantry providing community food, a Homework Cafe to give students extra tutoring, and a maps app showing where to find handicap-accessible locations and disability centers in Georgian.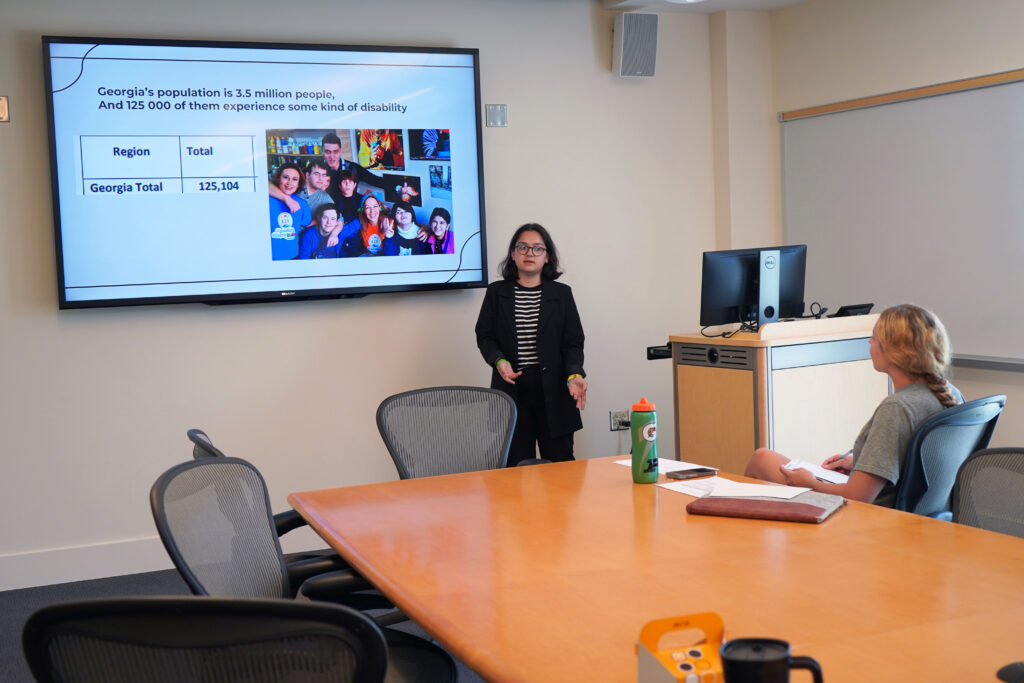 Finally, Fellows toured various governmental establishments in Indianapolis, as well as Chicago, Washington D.C., and Philadelphia, for closer looks at American democracy in action. Fellows broadened their understanding of American culture through varied extracurricular opportunities such as theater performances, concerts, International Culture Nights, an International Bazaar, museum visits, and an Independence Day picnic.
The BFTF traveled to Washington, D.C., for a week of touring, concluded with a pizza party, and had a debrief before departure. As American Fellow Andrew Lieu puts it, "This program has achieved this result not necessarily through its academic modules but instead through the Fellows themselves and through the interactions we have with one another."
This is Purdue's fifth year hosting BFTF singlehandedly, having previously hosted alongside Wake Forest University. Next year's program will be June 22 – July 20 and the application deadline is March 10.
More information:
Interested European students should contact their local U.S. Embassy for an application.
Interested American students may contact Rapoport or Janet Alsup, director of the College's Department of Educational Studies, about applying.
Sources: Anatoli Rapoport, rapoport@purdue.edu; Janet Alsup, jalsup@purdue.edu; Benjamin Franklin Transatlantic Fellowship, https://education.purdue.edu/ben-franklin-institute/about/
Writer: Rebekah DeMoss, rdemoss@purdue.edu