Boilermaker Track to Teaching: A clear and quick path to teacher licensure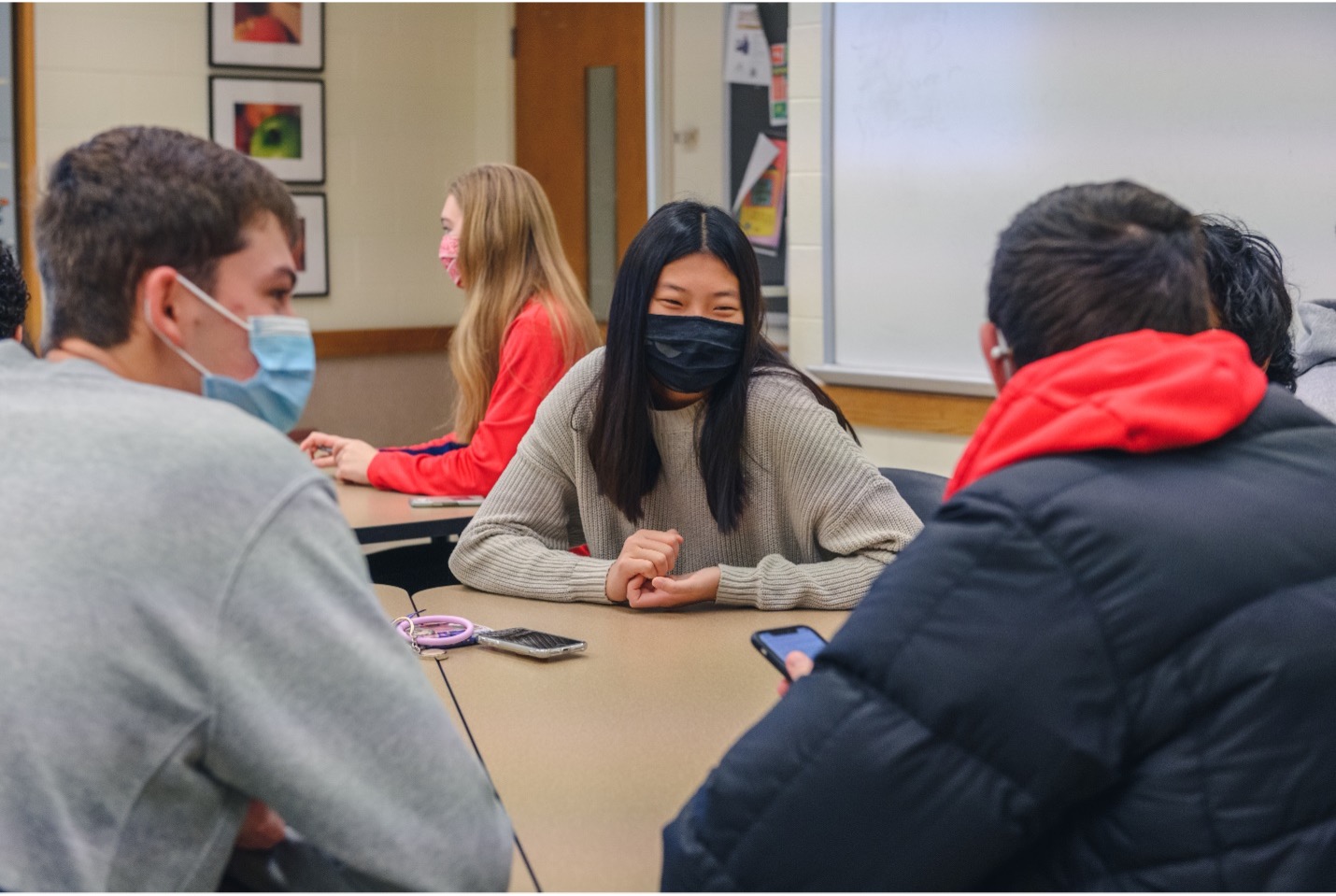 WEST LAFAYETTE, Ind. – For some students, becoming a teacher is the career path they always planned. For others, the decision to enter the teaching profession comes later in their undergraduate studies.
A newly launched Purdue University College of Education program will provide an additional career option for current undergraduate students, while also addressing the critical teacher shortage in Indiana.
Boilermaker Track to Teaching (BTT) gives current Purdue students a clear and streamlined path to teacher licensure. BTT is designed for juniors or seniors who are deciding on a teaching career path or for students in programs without a current teacher education option. Open to almost all majors on campus, BTT puts students on a path to an Indiana Secondary (middle and high school) teaching license.
"The program will not delay undergraduate time to degree and can be combined with existing Degree in 3 plans," says Jennifer Barce, assistant dean for teacher education in the College of Education. "Think of this as a 4+1 or 3+1 option for an additional professional credential."
During the final year of the Boilermaker Track to Teaching program, candidates will be eligible to teach full-time in Indiana on a Transition to Teaching (TTT) permit at the arrangement of the candidate and the hiring school and get an early start on Purdue Education's post-baccalaureate graduate-level Transition to Teaching licensure program. Based on the premise that those enrolled have subject matter expertise, the TTT licensure program teaches completers how to teach in their subject areas in grades 5-12.
TTT program classes are offered either online or residential, so students can choose where to work and live while completing the program and student teaching in an accredited school.
For TTT completer Andi Hipsher, a West Lafayette Jr./Sr. High School teacher of earth/space science and AP environmental science, the decision to transition to a teaching career was fueled by wanting to use her bachelor's degree in meteorology while sharing her love for science.
"I was working in pharmaceutical research, and I really enjoyed the science aspect of my job, but I missed interacting with people and sharing my love for science with others," Hipsher says. When she learned that Purdue had a transition to teaching program, she applied immediately and was eager to get into the classroom.
Boilermaker Track to Teaching includes one course in the fall semester of a student's senior year and one course the following spring semester; then the rest of the requirements for licensure can be completed in two semesters in either the online or residential option.
Any student can take the first two courses as a senior, while the TTT graduate program will require an application to the program, a 3.0 grade-point average or a 2.5 GPA and successful completion of a subject content exam.
Boilermaker Track to Teaching provides an option to undergraduate students who may have decided later in their college plans to switch to a teaching major and keeps them on track to graduate in four years.
Career redirection and transitioning to teaching has given teachers like Hipsher the career path that builds on their expertise and impacts students in the classroom.
"Not once have I regretted my change in career," Hipsher says. "I think I always knew that I wanted to teach but got distracted by a job opportunity that paid more than teaching did. I quickly learned that money really does not equal happiness. I am grateful that I found out about the TTT program so that I didn't have to start all over again in college, five years post-graduation. I cannot imagine ever leaving this profession."


Download a one-page fact sheet about the new Boilermaker Track to Teaching program.
Source: Jennifer Barce, assistant dean for teacher education, jbarce@purdue.edu
Writer: Jennifer Merzdorf, jmerzdo@purdue.edu