Constitution Day
Ackerman Center for Democratic Citizenship
< Back to the Ackerman Center Programs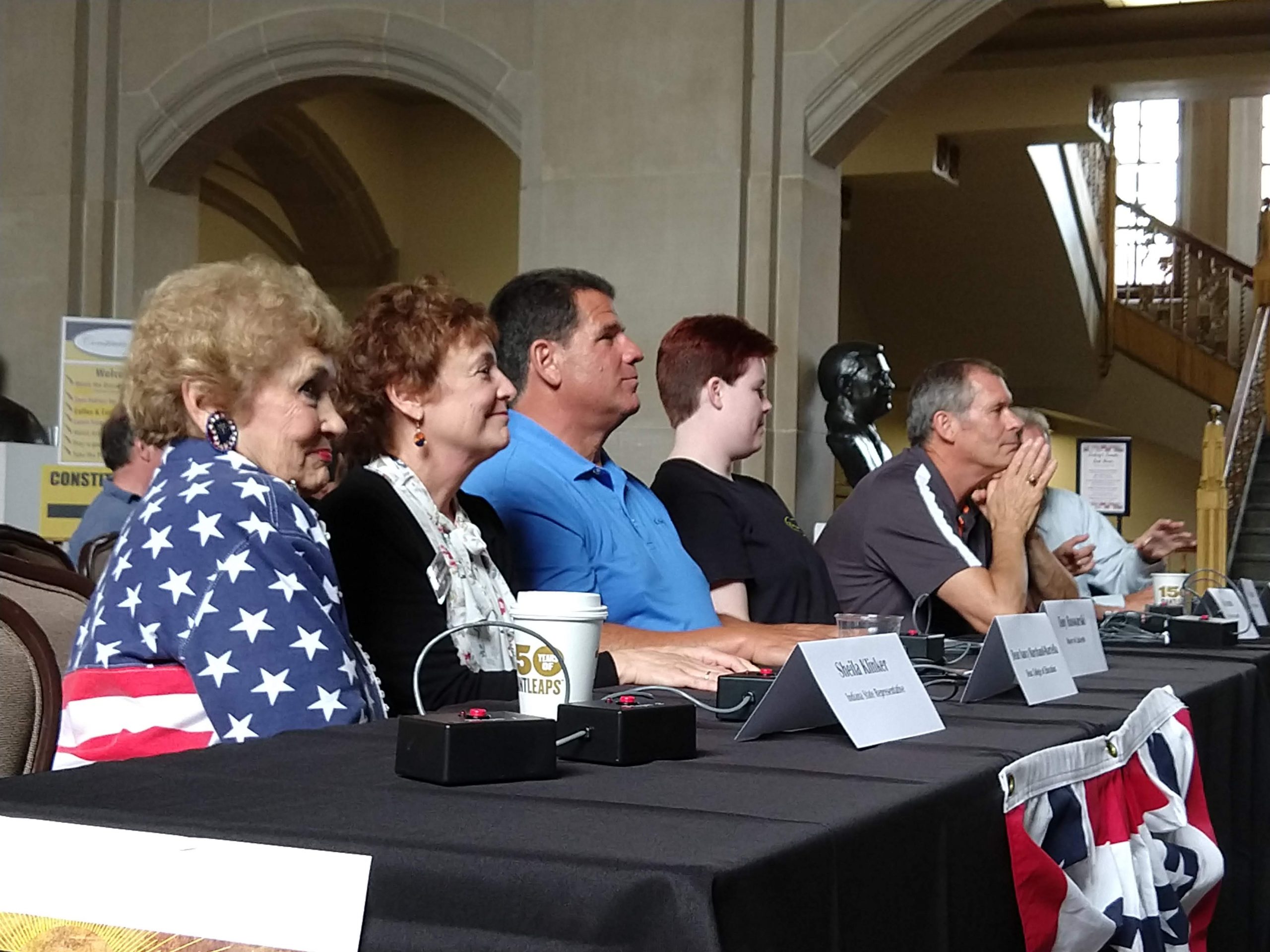 Purdue University Constitution Day Celebration
(Held on or close to Sept. 17th each year)
Friday, September 15, 2023
10:00 A.M. – 2:00 P.M.
Purdue Memorial Union Great Hall and East Lounge
Games, Treats, Giveaways, Snacks & drinks
11:30 a.m. Student Quiz Off
12:30 p.m. Celebrity Quiz Off
Resources for K-12 Teachers
What is Constitution Day?
In 2004, Congress passed a provision requiring all schools receiving federal funds to develop educational programs for students celebrating the anniversary of the signing of the US Constitution. Congress declared Sept. 17th to be Constitution Day in an effort to increase the nation's civic literacy. In 2005, then President Martin Jischke invited the Ackerman Center for Democratic Citizenship to coordinate Purdue's celebration of Constitution Day, and the Center has done so every year since.
Support
Thanks to the Office of the Vice President for Student Services and all those across the University that have been instrumental in the support and planning of Purdue's Constitution Day event.
Note:
Public Law 108-477 contained in the recent Consolidated Appropriations Act of 2005 states that "each educational institution that receives Federal funds for a fiscal year shall hold an educational program on the United States Constitution on September 17 of such year for the students served by the educational institution.
Contact the Ackerman Center at (765) 494-4755 or by email at amurphyk@purdue.edu.
Beering Hall 4119 West Lafayette, IN